Kakiuchi Keiichi Doll – Kakiuchi Hisako
History
1949: Born in Tsuyazaki Town of Fukuoka prefecture.
Trod my father, master Kakiuchi's will and his style up to the present time.
I got familiar with clay from an early age, especially falling in love with finishing process of embossed doll and the application of the first coat of paint.

Even though I was encouraged to pursue a career when I was 15 years old as a doll maker by my father, I chose another way.

At that time, my father said to me "When you really want to do something is just when you finally do it." I have followed his advice to this day, finding that our promise has been gradually fulfilled these days.

"Sorry for late to make your dream come true, dad." With whispering to my father, I was comforted by my brand-new dolls.

Having customers waiting for my dolls is my greatest pleasure. I would like to keep them.
Trade Mark Registration No.5825168
Kakiuchi Keiichi School genealogy: Keiichi – Sugako – Kazuya – Hisako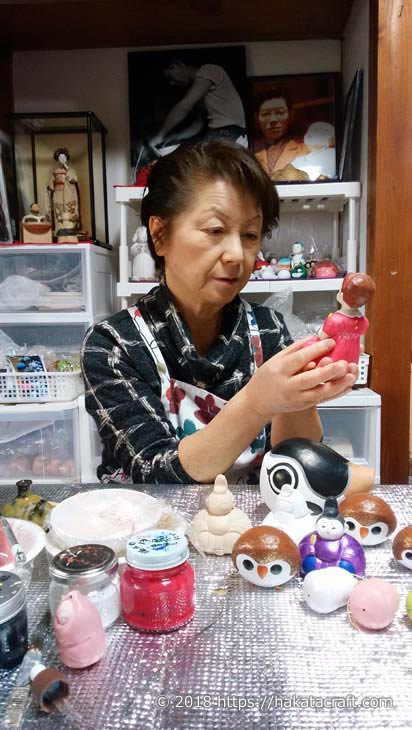 History:
Studied under own father Kakiuchi Keiichi and Hakata Doll maker Kojima Yoichi.
1949 attended the exhibition held in Futsukaichi city as a Hakata doll artist at Showa Emperor's tour around Kyushu area
Dedicated a face mask and a set of girl festival dolls for Naruhito (the present emperor) and Kiyonomiya as an Munakata Shrine's exclusive doll maker
Dedicated "Shihigshira(Lion's head)" for Highness Chichibunomiya from Kashii shrine.
1958 "Ball fish whistle "got Brussels Exposition Bronze award.
1976 got authentication (No124) as a good toy from Japan Exhibition Association.
Many works belong to Kyushu National Museum.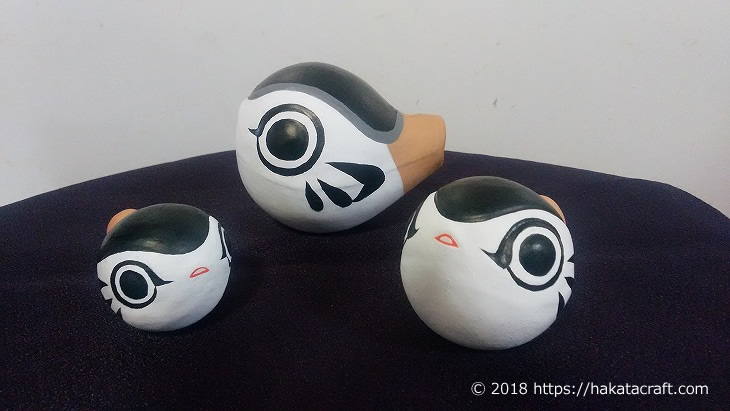 "Fugubue" (Blowfish whistle) got Brussels Exposition Bronze award.
Exhibition History:
2015 Kakiuchi Keiichi Exhibit/Hankou Summit, Fukuoka marathon, Iouta-tomonokai Exhibit/God of wealth in Hakata Exhibit
2016 Chinese astrological calendar exhibit/ Yamakasa (Hakata festival) exhibit/Handcraft exhibit/International College of Dentists Association Meeting/Fukuoka marathon/Gallery Kyo Exhibit/New Year Exhibit
2017 Tomonokai exhibit/Gift exhibit/Doll exhibition in Hakozaki/Kumamoto Art and Craft Museum/Art de craft exhibition/Tomonokai kireimono exhibit/Appreciation for happy encounter exhibit/Japan Art and Craft Museum Public Offering Exhibition (Tokyo)
2018 Iwaiuta-Tomonokai Exhibit/One-hundred faces (fox face) exhibit /Living with craft museum exhibit
2019 Hakata Traditional Craft and Design Museum planned exhibition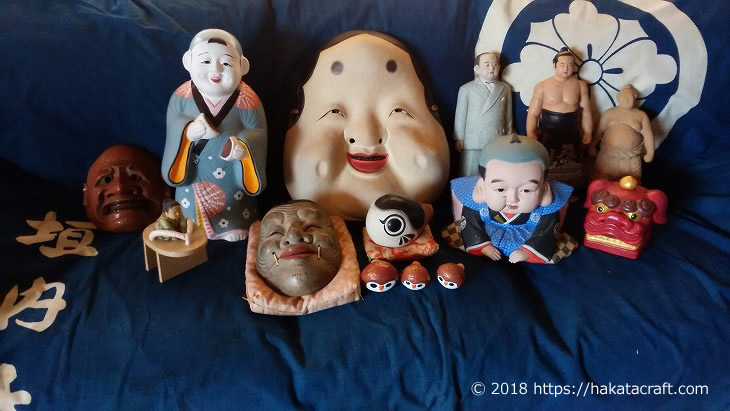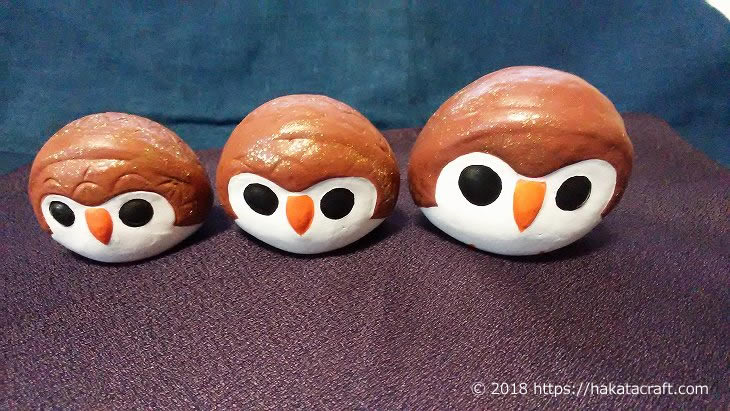 "Moma fue" (Awl Whistle Dolls)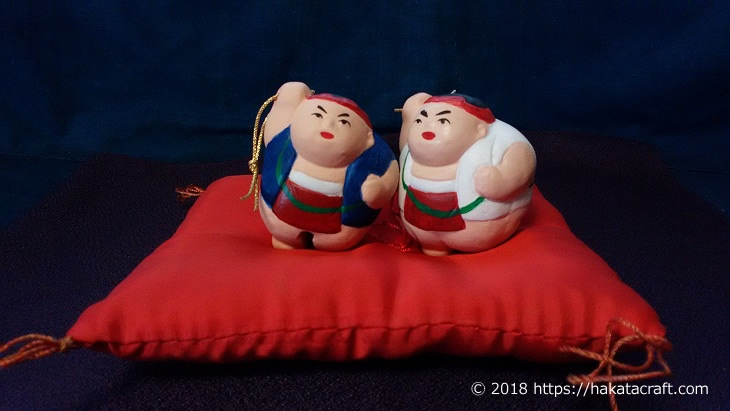 "Yamakasa" (A summer Festival name in Hakata.)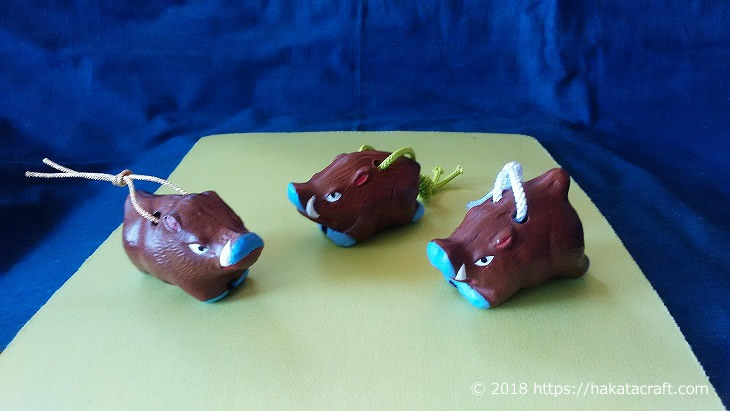 "Inoshishi suzu" (Wild Boar Bells)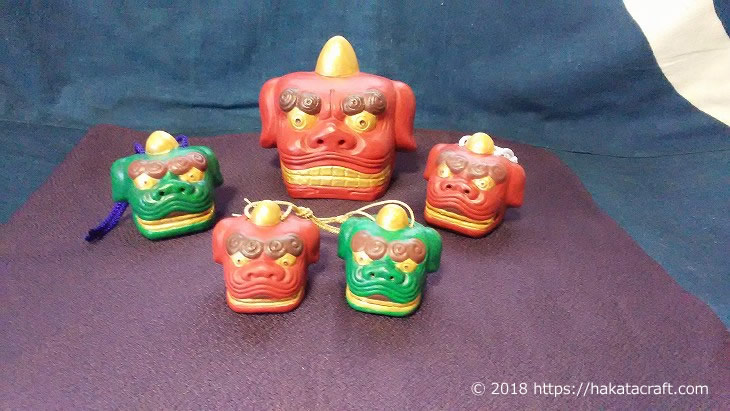 "Shishi gashira" (Lion's heads. The god of Kashii Shrine.)